Blueberry Buttermilk Pancakes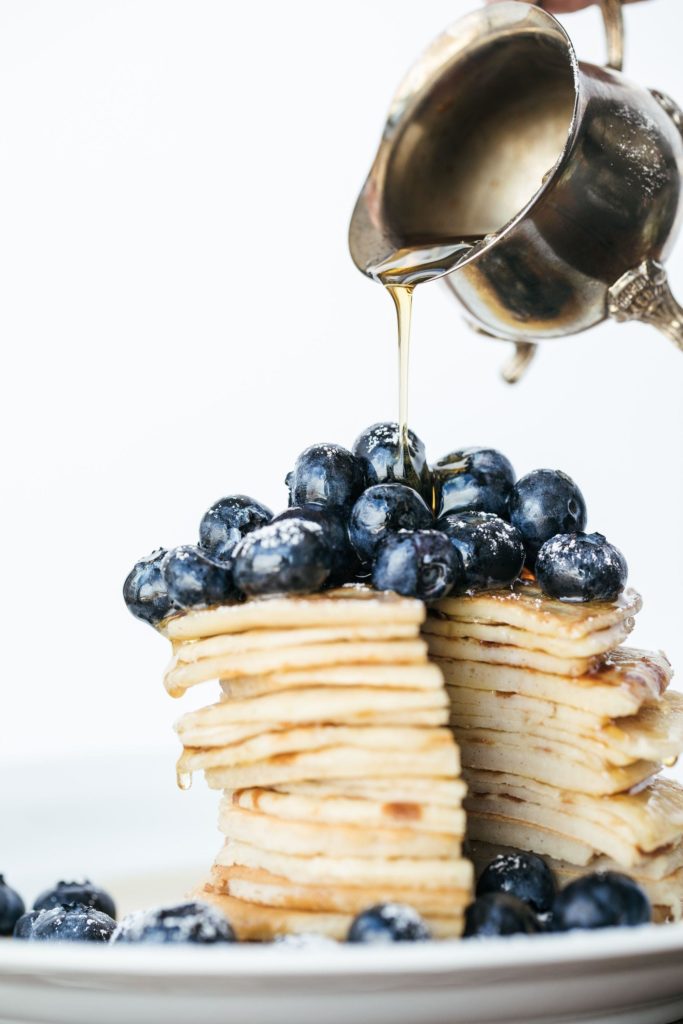 Jump to Recipe
Blueberry Buttermilk Pancakes are a beloved American breakfast staple that have been enjoyed for many years. The origin of this particular recipe is not clear, but pancakes in general have a long history dating back to ancient civilizations such as the Greeks and Romans, who made simple pancakes using wheat flour, olive oil, honey, and curdled milk.
Blueberry Buttermilk Pancakes are not only delicious, but they can also be a nutritious breakfast option when made with wholesome ingredients. The blueberries are a good source of fiber and antioxidants, while the buttermilk provides protein and calcium. By using whole wheat flour instead of all-purpose flour, you can add even more fiber and nutrients to the pancakes.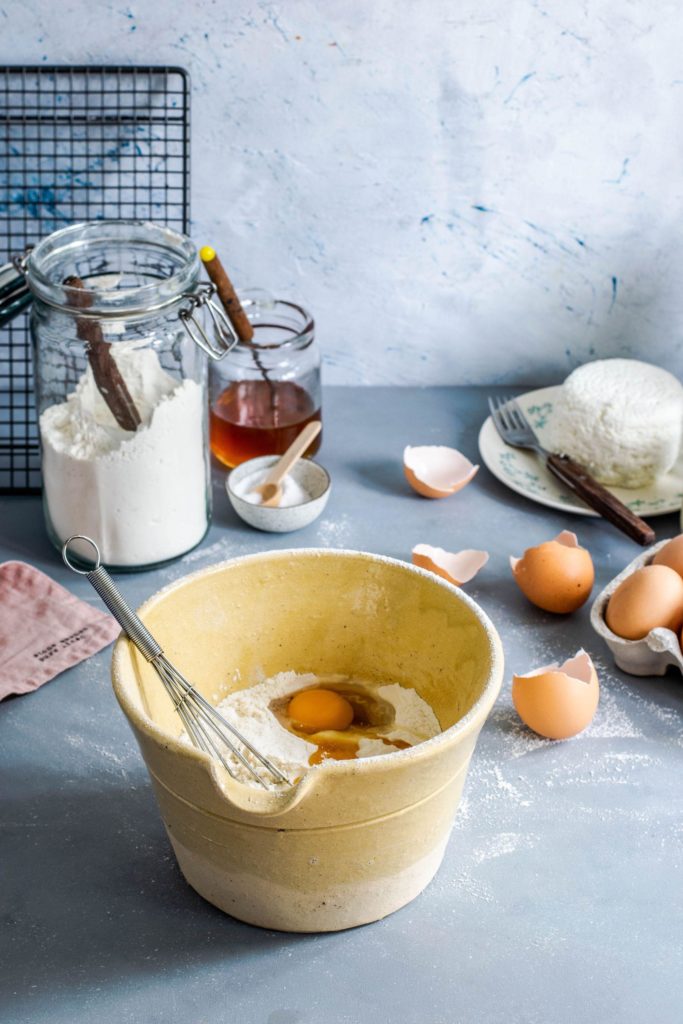 The addition of buttermilk to pancake batter is a more recent development, as it became a popular ingredient in the United States in the 19th century. Buttermilk was a byproduct of churning butter, and was often used in baking because its acidic nature helped to activate baking soda and create a light, fluffy texture in baked goods.
Additionally, Blueberry Buttermilk Pancakes are a versatile dish that can be customized to suit your taste preferences. You can add other ingredients to the batter, such as chocolate chips, chopped nuts, or cinnamon, to create your own unique flavor combinations. You can also experiment with different types of syrup or toppings, such as honey, fruit compote, or yogurt, to make the pancakes even more delicious.
Blueberries are also native to North America, and were used by Native American tribes for both food and medicinal purposes. They were not commonly used in pancakes until the 20th century, when commercial blueberry cultivation began and they became more widely available.
Today, Blueberry Buttermilk Pancakes are a popular breakfast dish in the United States and can be found on menus at diners, cafes, and restaurants across the country. The combination of tangy buttermilk and sweet blueberries makes for a delicious and satisfying breakfast that is sure to be enjoyed by all.
Overall, Blueberry Buttermilk Pancakes are a classic breakfast dish that are easy to make and always satisfying. Whether you're making them for a special occasion or just a lazy Sunday morning, they are sure to be a hit with everyone at the table.
Blueberry Maple Pancakes
Cuisine: Breakfast
Difficulty: Easy
Ingredients
2 cups all-purpose flour

2 tablespoons granulated sugar

2 teaspoons baking powder

1 teaspoon baking soda

1/2 teaspoon salt

2 cups buttermilk

2 large eggs

1/4 cup unsalted butter, melted

1 teaspoon vanilla extract

1 1/2 cups fresh blueberries

Butter or oil for cooking
Directions
In a large mixing bowl, whisk together the flour, sugar, baking powder, baking soda, and salt until well combined.
In a separate mixing bowl, whisk together the buttermilk, eggs, melted butter, and vanilla extract until well combined.
Gradually add the wet ingredients to the dry ingredients, whisking until just combined (it's okay if there are some lumps).
Gently fold in the blueberries.
Heat a nonstick skillet or griddle over medium-high heat. Add a small amount of butter or oil to the pan.
Use a 1/4 cup measuring cup to pour the pancake batter onto the hot pan.
Cook until the edges of the pancake start to dry and the bottom is golden brown, about 2-3 minutes. Flip and cook for an additional 1-2 minutes, until the other side is golden brown and the pancake is cooked through.
Repeat with the remaining batter, adding more butter or oil to the pan as needed.
Serve the Blueberry Buttermilk Pancakes warm with your favorite toppings, such as maple syrup, whipped cream, or additional fresh berries.
Notes
This recipe is considered to be of easy difficulty, as it requires only a few basic ingredients and simple cooking techniques. It's a great recipe for beginner cooks or for busy mornings when you want to make a quick and delicious breakfast.
Blueberry Buttermilk Pancakes are a classic breakfast dish that are loved by many. The buttermilk in the batter helps to create a tender, fluffy texture, while the fresh blueberries add bursts of juicy sweetness to each bite.
For the best results, use fresh blueberries instead of frozen. Fresh blueberries will release less moisture into the pancake batter and will be less likely to make the pancakes soggy or gummy.
Be careful not to overmix the pancake batter, as this can result in tough, dense pancakes. It's okay if there are a few lumps in the batter; they will cook out as the pancakes cook.
To keep the pancakes warm while you cook the rest of the batch, place them on a baking sheet in a 200°F oven until ready to serve.
Serve the pancakes with your favorite toppings, such as maple syrup, whipped cream, or additional fresh berries. For a fun twist, try adding a dollop of lemon curd or a sprinkle of cinnamon sugar to the top of each pancake. Enjoy!